Wilkommen bei der Anaheim Karnevalsgesellschaft!
The 56th Season of Karneval is nearly here!  Saturday, November 14th, we will officially kick off the new season with the Proklamation of the new Prinzenpaar.  And if that wasn't reason enough to celebrate, we are also celebrating our 55th Anniversary!  So make your reservations and we hope to see you there.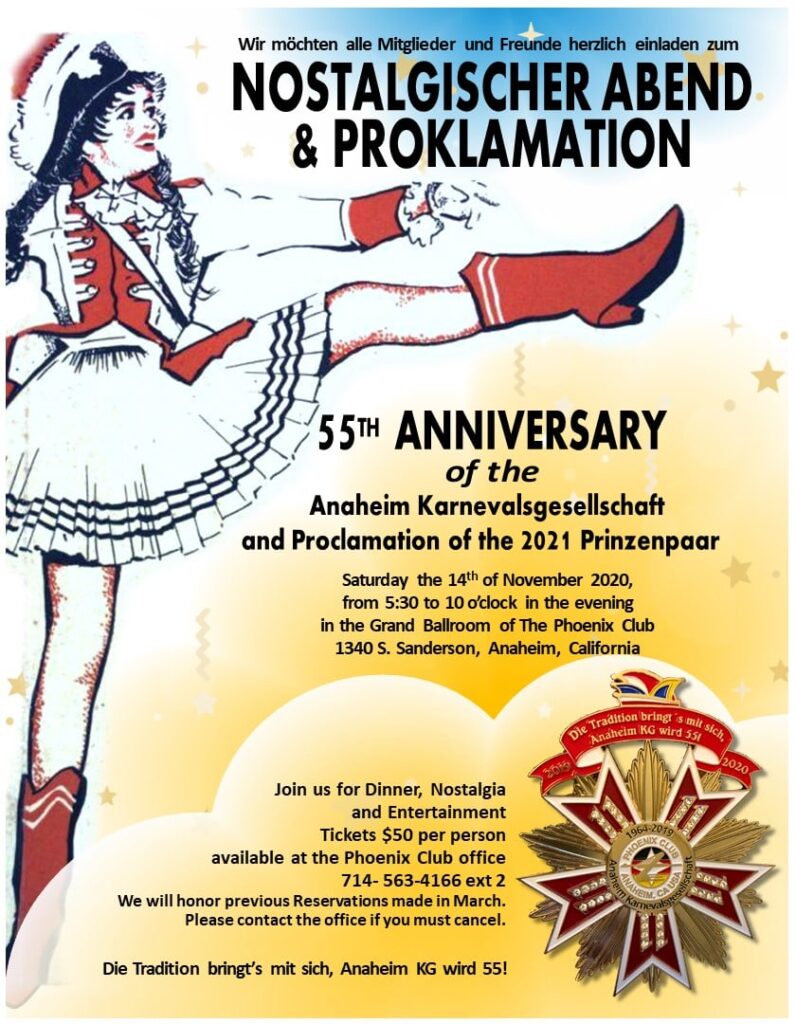 Bleiben Sie in Sicher und wir wünschen Ihnen allen weiterhin gute Gesundheit!
Stay safe, and we wish you all continued good health!