The 55th season of Karneval is approaching fast!  This season is a special Karneval milestone as we are excited to celebrate 5 x 11 years of Karneval in Anaheim!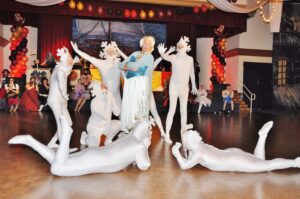 Why is this special?  Germans consider this time "the Fifth Season" of the year, and it begins on November 11th, at 11:11AM.  In this magic hour, the Elferrat (Council of Eleven) comes together to plan the events for the upcoming festivities.  The number 11 is the fool's number and with that, it's the official Karneval number.  Naturally, we celebrate milestones in increments of 11.  So in a way, this year is our Diamond Anniversary.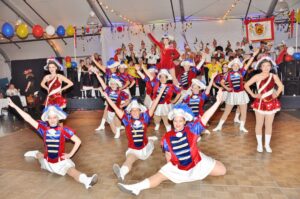 We're all fools during this season, so we all look a little silly too.  The official hats of the councils' members, fool's caps with little bells, set the standard for the events to come, as do the uniforms of the Prinzengarde, the group's official guard, which may just be a little short for everyone's enjoyment.  The fun festivities reach their peak with celebrations that end before Ash Wednesday.
Karneval is a chance to get wild before going pious during Lent.  There are costume balls!  Satire events!  Silly performances!  And of course plenty of  opportunities to have a drink (or two) with friends!
So join us and celebrate Karneval in Anaheim!  And #PartyLikeAGerman!