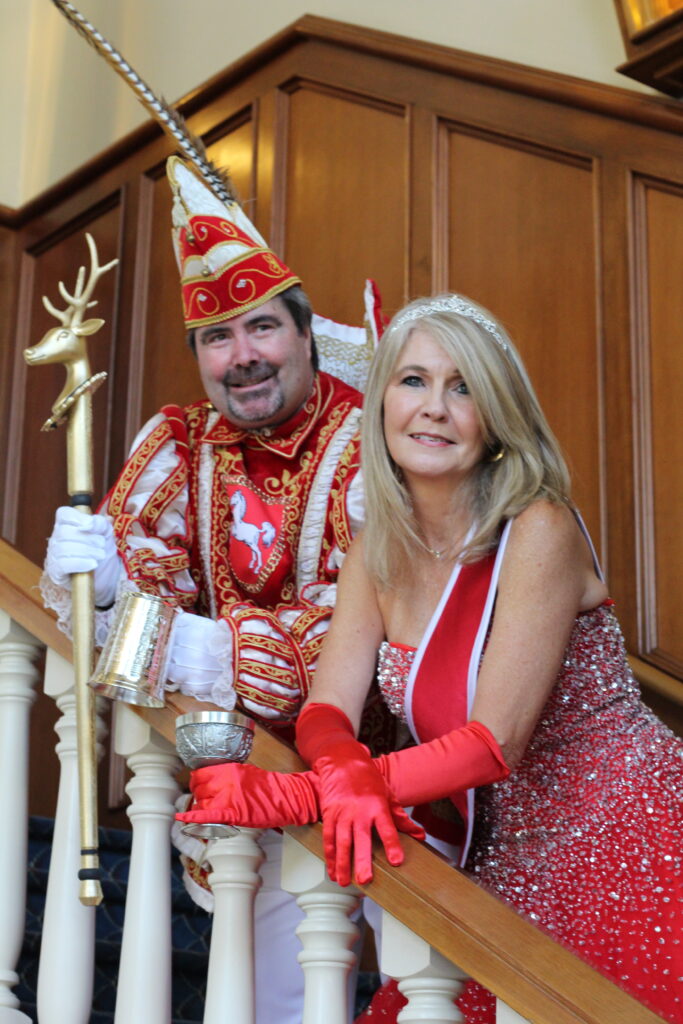 Prinz Matthias I.
Prinzessin Jocelyn I.
Our Prinzenpaar, Matthias I and Jocelyn I were crowned to officially start the 56th Season of Karneval!  Unfortunately, due to COVID-19, most of the season was subsequently cancelled.
However there is some good news!  The Elferrat decided that our Prinzenpaar could reign for 2 seasons so that we may ALL enjoy a great Karneval Season in 2021-2022.  Planning is underway for the upcoming 57th Season, and with some perseverance, luck, and we pray a successful elimination of the pandemic, the 57th Season will yet another season for the books!