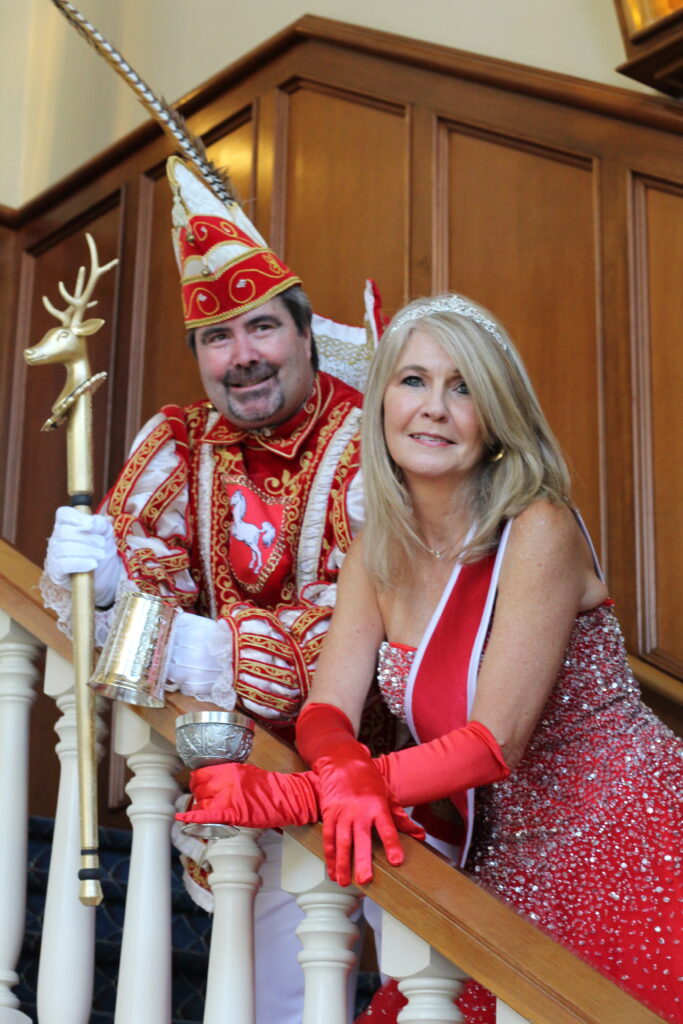 Prinzessin Jocelyn
Prinz Matthias
Proklamation und Piratenball - On November 13, 2021, our season officially began with our Proklamation & Piratenball.
Christmas Party - The Karneval group came together to celebrate the holidays on December 11, 2021.
Prunksitzung - January 8, 2022 kicked off 2022 with an evening of fun, comedy and satire.
GAMGA - The party travelled to Las Vegas, NV the weekend of January 14-16, 2022 to celebrate with the German American Mardi Gras Association.
Lumpenball - March 5, 2022 was a sad time as we wrapped up our season and said farewell to our Prinzenpaar.
Germanfest - July 29-31, 2022 - Members of the AKG travelled to Milwaukee, WI to celebrate at Germanfest!
Summer Picnic - September 10, 2022 was a nice way to wrap up the summer amongst AKG friends.
Oktoberfest - Definitely a busy time for AKG as the group once again cooked and served our famous Potato Pancakes.