The Prinzengarde is the Royal Guard to the Prince and Princess.  They create high-energy dance routines each year to entertain audiences at not only Karneval events, but also at other German cultural events during the year.  In the past the Prinzengarde have traveled to Washington DC, Germany, Canada and to Milwaukee for German Fest.
The Prinzengarde is always looking for new members.  The current dancers range in age from 16 to 50's.   Practices are held most Sunday's from 10am to 12pm from May through March (prior to and during the Karneval season).   Karneval performances are scheduled in November, January, February and occasionally March.  If you are interested in joining us, please visit us on Instagram or E-Mail us.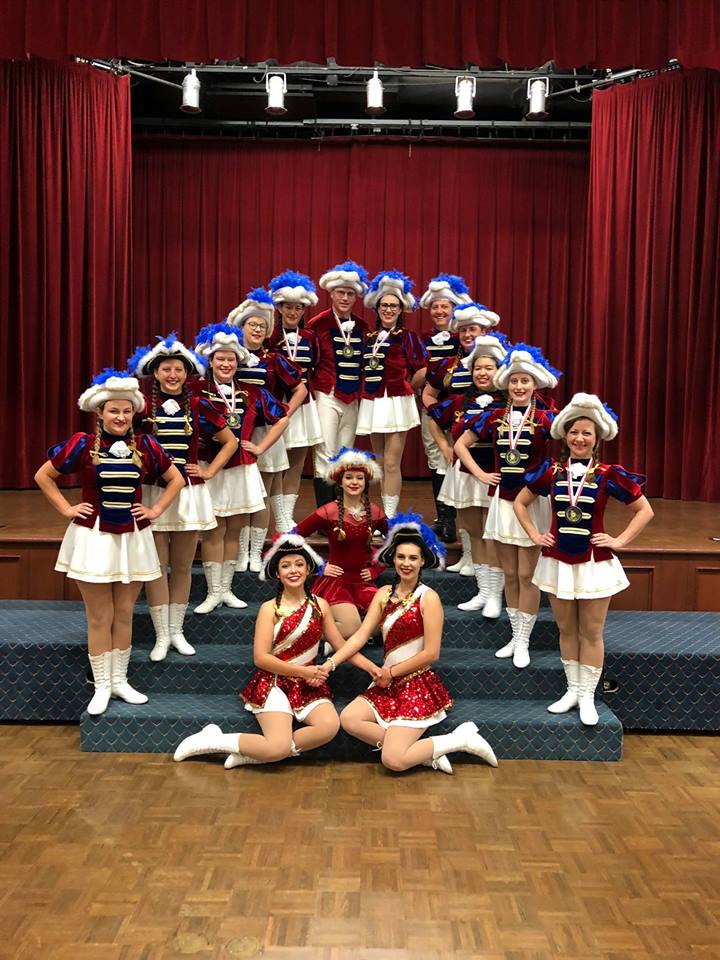 Dance Captain
Sandy Hernandez
Choreographer
Katy Ringen
Instructor
Amanda Hernandez
Members
Amanda Hernandez, Lisa Hauptman, Kurt Hauptman, Megan Spaziano, Vanessa Dimnik, Timothy Thomas, Ryan Turner, Kayla Young, Katy Stitz, and Sandy Hernandez.