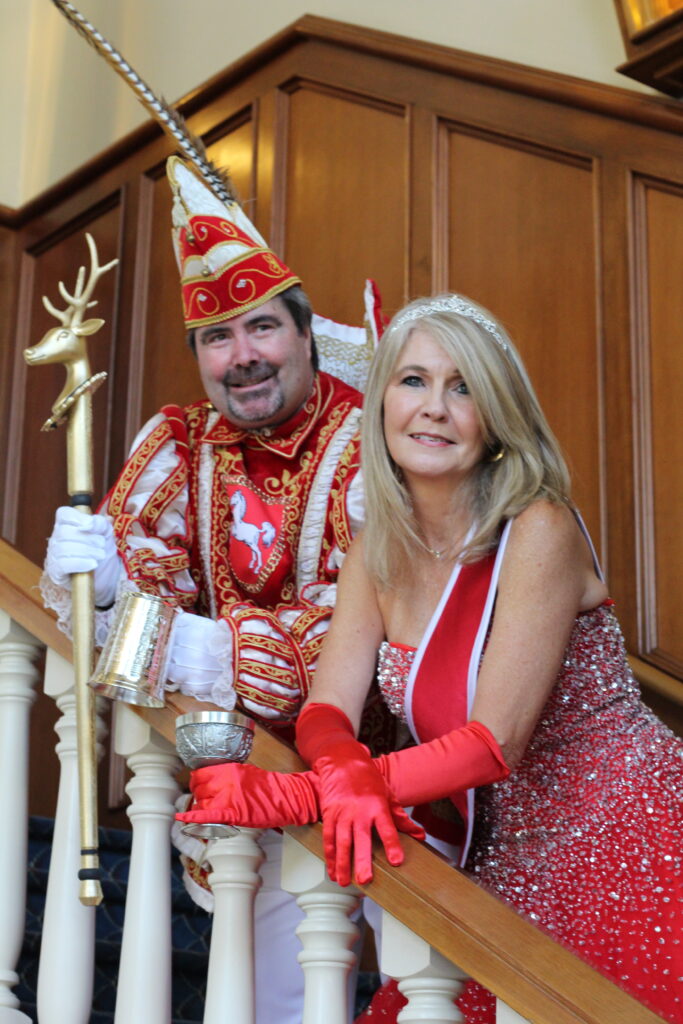 Prinz Matthias I.
Prinzessin Jocelyn I.
In November, 2019, our Prinzenpaar, Matthias I and Jocelyn I were crowned to officially start the 56th Season of Karneval!  Unfortunately, due to COVID-19, most of the season was subsequently cancelled.  However the Elferrat decided that our Prinzenpaar could reign for 2 seasons so that we may ALL enjoy a great Karneval Season in 2021-2022.
The 57th Season began Saturday, November 13, 2021 with Piratenball, and it was a very fun and successful event.  And there will be more events to follow, with GAMGA and Prungsitzsung taking place shortly after the holidays.
This season also will mark the end of Karneval at The Phoenix Club in it's current location in Anaheim.  But not to worry, as we will simply be transitioning in 2022 to our new location in Brea where we will continue this wonderful tradition and party like a German!